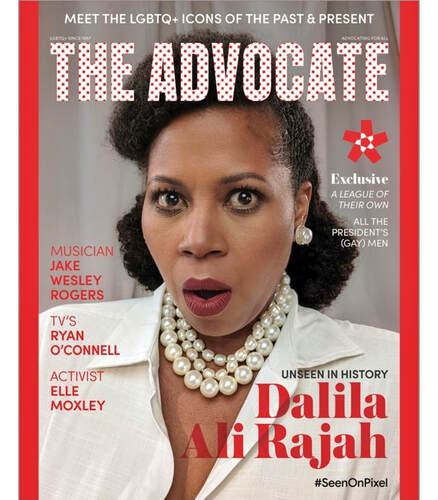 Powerhouse storyteller, Dalila Ali Rajah is a wonderful mixture of sandalwood, cinnamon, and cayenne pepper. Whether she is lighting up the stage with

her critically acclaimed acting skills,

or her mesmerizing dance moves she is simply a joy to watch. She is a dynamic multi-hyphenate griot; actress, writer, and producer.
Ali Rajah holds a BA in Theatre from Spelman College, an MFA in Acting from California Institute of the Arts (Calarts), and is in the inaugural class of the London based Identity School of Acting's (IDSA) LA campus.
This well-known lauded activist and content creator was selected as one of The Advocate Magazine's 2018 Entertainers of the Year. She Co-Created Cherry Bomb!, which ran 5 seasons on Canada's OutTV, and is rebooting as a podcast. Her award winning short film Secrets & Toys
which she wrote, produced, and stars in is now available online.
She's toured in the Tony Award winning production of The Trip to Bountiful with Cecily Tyson, Blair Underwood, and Vanessa Williams; and has appeared in such shows as 9-1-1, How to Get Away with Murder, Grey's Anatomy, NCIS and Criminal Minds. Dalila also won Best Actress for her leading role in the feature drama Quiet As Kept. She is a force to be reckoned with.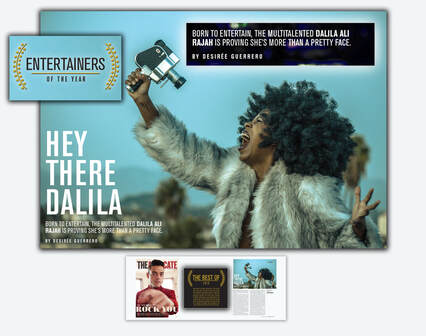 ---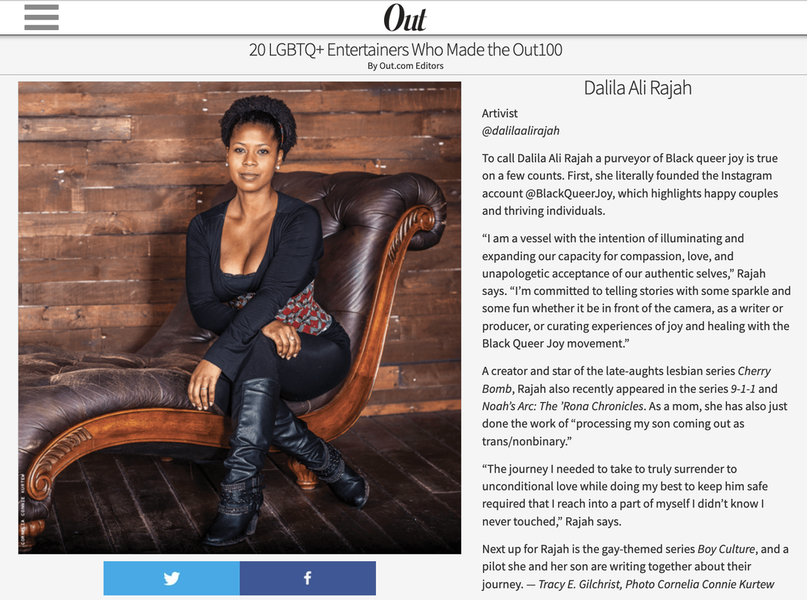 ---
contact me

​
REPRESENTATION:
MANAGER:
Main Title Entertainment
9701 Wilshire Blvd #1111
Beverly Hills, CA 90212
424.355.0333

COMMERCIAL AGENT:
The Osbrink Agency
Adult Commercial Division
4343 Lankershim Blvd #100
Universal City, CA 91602
818.760.2488